Screenshots
Posted December 3rd, 2007 by sdybiec
The Regatta Workbench interface is divided into three parts: the Regatta Navigator on the left, and the results editors and views on the right.
The results editor is shown with two tabs, one for each set of race results currently being managed. The active editor is previewing the report. The view area has a chat window open with a session between the start and finish line.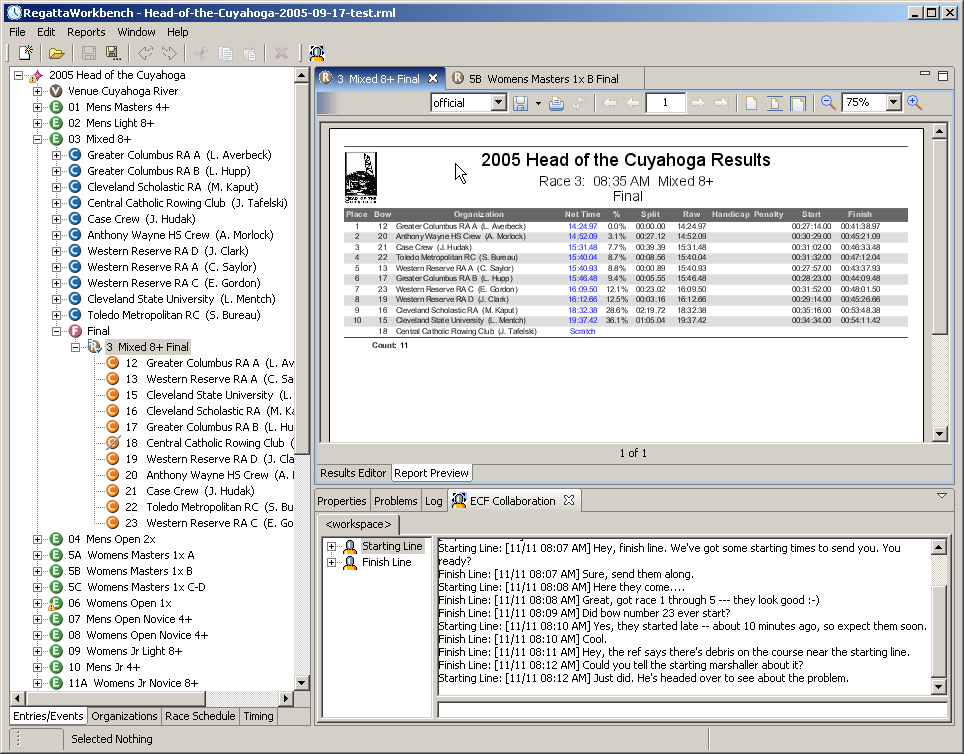 Here's the results editor for the same head-style Mixed 8+ race shown above. Results are edited directly in the table: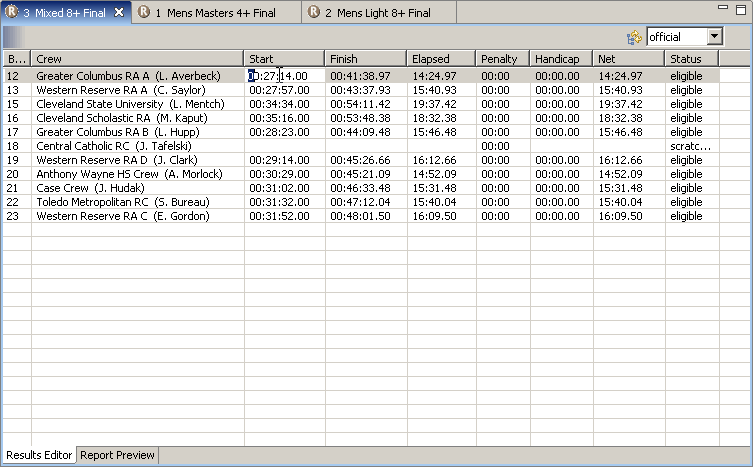 Sprint races look a bit different, because they are not timed the same way. Here's what the race results editor looks like during the manual entry of a sprint race winning time:

In addition to manual entry of sprint results, sprint races may use the real-time results capture feature of Regatta Workbench. Clicking on the blue clock button shown in the toolbar in the screenshot above, launches this real-time results capture window. Here it is shown after the results have been captured, while the user is entering the bow numbers in order of finish. As each bow number is entered, Workbench identifies the crew: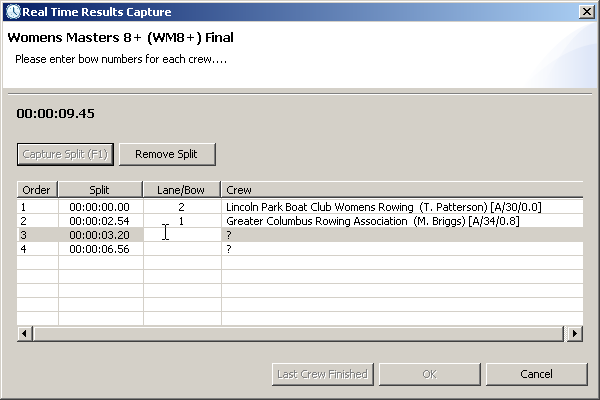 Menus are available for all the objects in the navigation tree using a mouse right-click action. These menus provide context-sensitive access to the functions and tasks appropriate for the selected entity.
This screenshot shows the user creating a new crew entry within the Mixed 8+ event. This action will launch a wizard (shown below) to gather the information required to create a new entry in this event: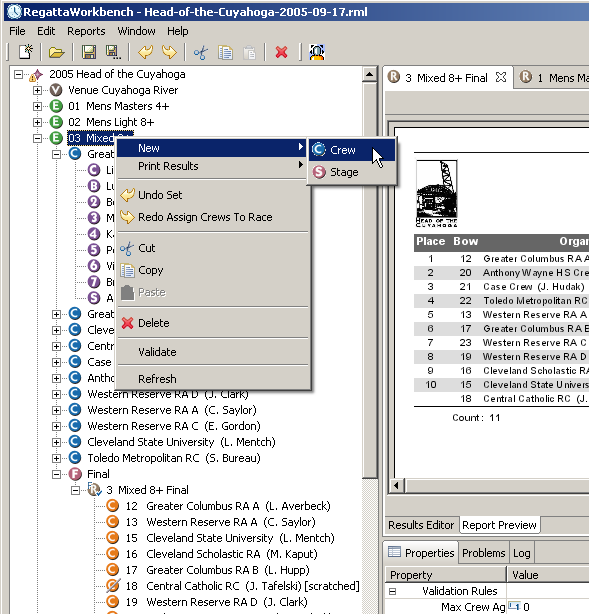 Here are a couple pages from the crew entry creation wizard. The first collected basic infomation, then based on the organization, the next wizard page collects the crew members from that organization's athlete roster: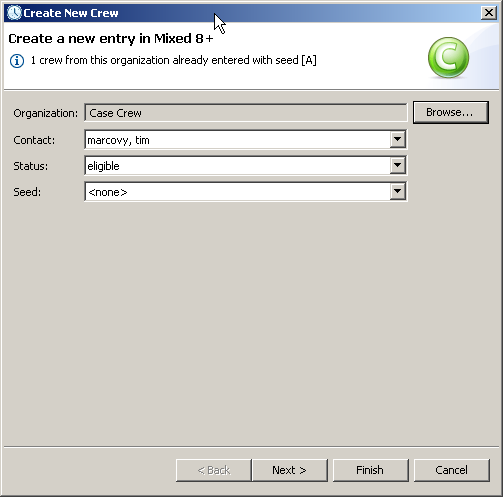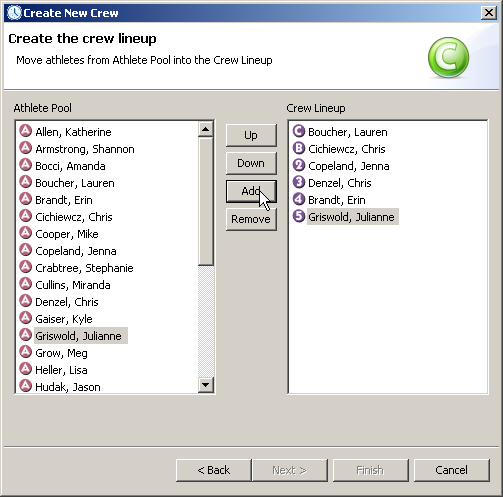 Reports are available for export in many different formats, including PDF, HTML, XML, Excel, and Rich Text Format (for MS Word). Here are the reports menus for a head-style race: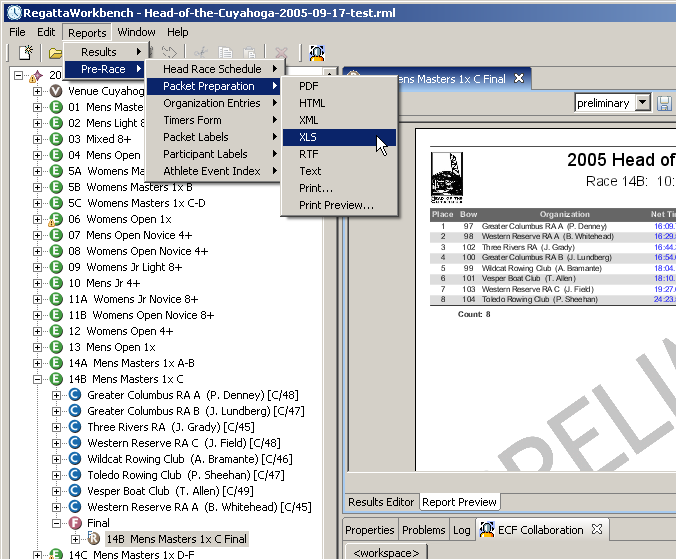 And here's what the report menus look like for a sprint race: